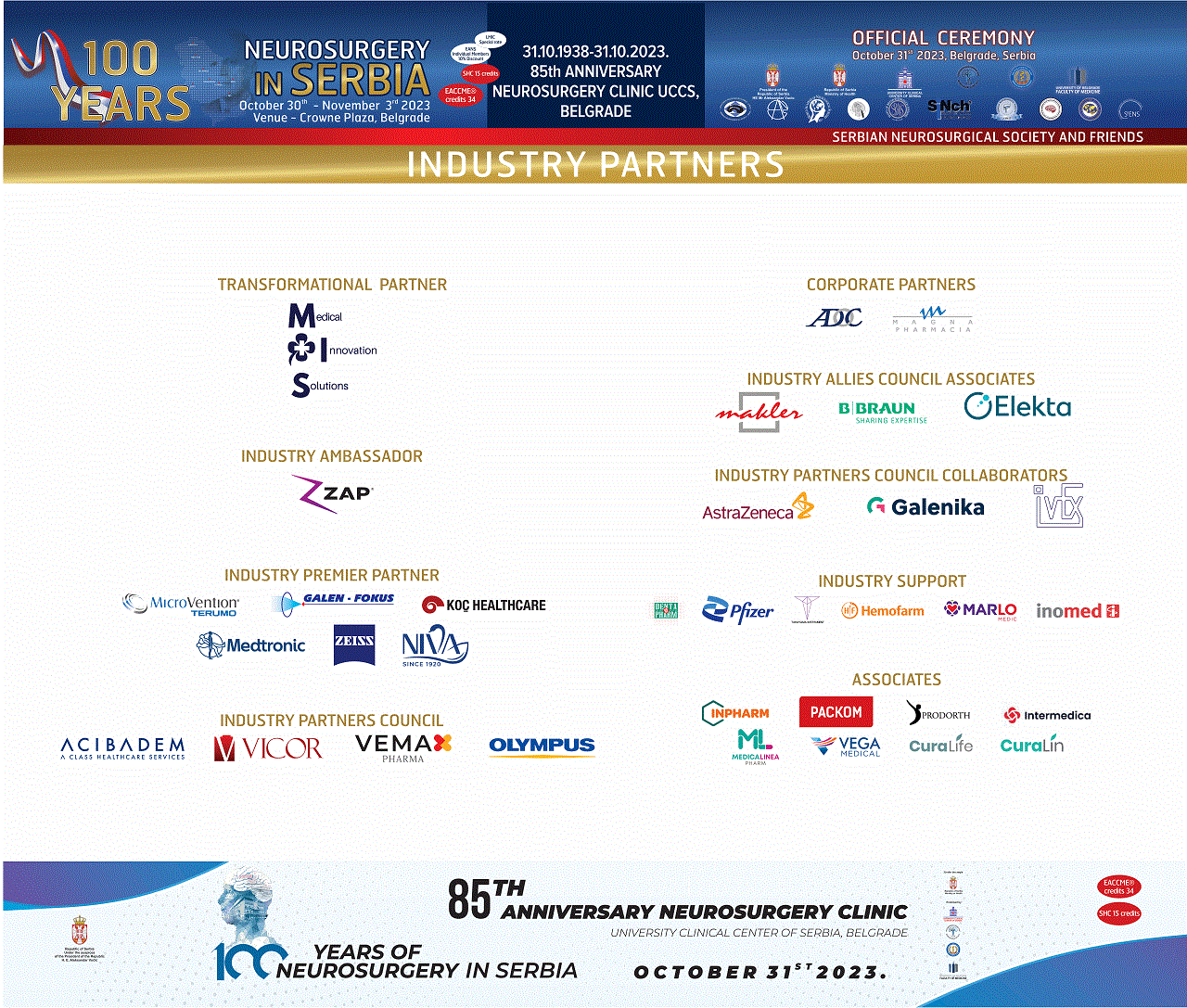 Dear Industry partners,
We proudly announce that we will mark the centennial anniversary of neurosurgery in Serbia this year!
The Serbian Neurosurgical Society will organize the main celebration and official ceremony on October 31st, 2023. During an eventful neurosurgery week from October 30th - November 3rd, 2023, we will hold the 9th SNSS Annual Meeting and the 10th SNSS Congress with international participation. We are delighted that we will have the opportunity to host a Joint ventures with several professional and continental associations, such as European Association of Neurosurgical Societies, World Academy of Neurological Surgery, Continental Association of African Neurological Societies, The Society of British Neurological Surgeons, Italian Society of Neurosurgery, Turkish Neurosurgical Society, International Academy of Neurosurgical Anatomy, and Southeast Europe Neurosurgical Society.
We are honored that since the 1st SNSS Annual meeting in Belgrade in 2015, we have succeeded in increasing the visibility and presence of Serbian neurosurgeons in the international neurosurgical community and that many renowned international experts have accepted to attend our meetings.
The main topics to be explored in the 2023 SNSS meetings include neurooncology, neurovascular, neurotrauma & intensive care, spine & peripheral nerve, pediatrics, functional & stereotactic neurosurgery, and many more, aiming to highlight the state-of-the-art advances and challenges in the field.
We hope you will be a part of the team that will help us organize this important anniversary.
*Note: The event has been assessed and approved by Ethical MedTech as COMPLIANT.
Looking forward to welcoming you to Belgrade in October 2023!
Cordially,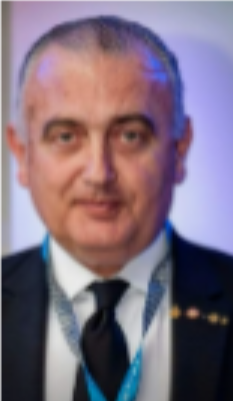 Prof. Dr. Lukas Rasulic
SNSS President
SPONSORSHIP PROSPECTUS
SPONSORSHIP APPLICATION FORM
EXHIBITORS MANUAL